Environ is your professional technology, electrical and building management systems partner.
From our HQ in the heart of London, we bring deep expertise in three distinct, yet complementary, business areas from one unique company.
We work with you to deliver high quality, fully integrated and efficient projects, from hi-tech luxury homes to state-of-the-art retail, office, or public building spaces.
No matter the challenge, the scale or the complexity of your requirement, Environ can design, install, programme, control, and commission the technology, electrical and BMS services to suit.
We achieve this by drawing on over 17 years' experience gained on numerous cutting-edge and landmark projects across the UK.
Each Environ division is supported by a qualified and responsive after-care team that is always available to provide dedicated service and maintenance support.
We are as passionate about delivering a professional job as you are, so make Environ your partner of choice.
Environ's reputation for excellence is underpinned by the approach and values of our directors and senior management team. Attention to detail, customer focus and unequivocal workmanship expectations influence everything we do.
The combined industry experience of our management teams ensure we are well equipped to deal with the most challenging of projects in a seamless and professional way.
We have a hands-on not arm's length approach with all directors involved and available across all aspects of all of our projects.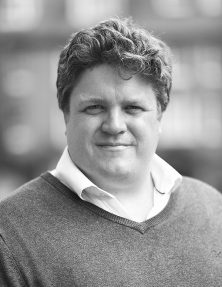 Dan is a founding director and oversees Technical and Business Development functions
Dan started his career as an audio engineer and moved through acoustic design to programming and systems design. Dan's understanding of technology and how it fits into the world of construction is unparalleled in the industry and allows Environ to consistently deliver well-considered solutions in all that we do.
Ben is a founding director and oversees Financial and Operational functions
Ben started his career at PricewaterhouseCoopers and his management, operations and finance aptitude has maintained the stability through growth that has ensured the quality of service we offer has been maintained as the size and volume of projects we complete has increased.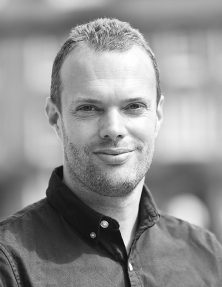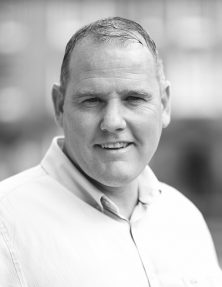 Operations Director (Electrical)
Stewart joined Environs in 2014 and oversees the electrical division at Environ
Stewart is one of the electrical contracting industry's best-known faces and he has over 30 years' experience. Stewart's fastidious attention to detail and unparalleled work ethic ensure every electrical project we undertake is carried out to the same exacting, uncompromising standard.
Operations Director (Technology)
Daniel joined Environ in 2015 and oversees the technology and BMS divisions. Daniel has worked in the technology installation industry all over the globe for the last 20 years. His passion for technology and insight ensure that Environ continue to be at the very cutting edge of our industry, whilst his insistence on quality in all that we do ensures the best possible results from design to installation and aftercare.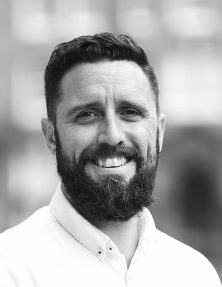 Environ's work is only as good as our people
Environ are fortunate to employ the very highest calibre of people across all disciplines. Regular training and investment in key skills ensures that we are always ahead and at the top of our game.
No matter its size or complexity, an Environ project can always be recognised through quality and attention to detail. It is through the hard work and dedication of our people that makes this happen.
Whether working in single high-end homes, large MDU developments, mixed use, office, retail, hospitality or public building projects, our team of skilled and experienced engineers can bring their expertise and knowledge to add value to a diverse range of projects and market segments.
Clarity of communication at all levels is the foundation stone of our success.
From day one, we collaborate with all stakeholders in each project team – from end clients and developers, architects, interior designers and consultants, main and sub-contractors – to listen, understand and deliver on a unified approach. We believe this is integral to the success of every Environ project.